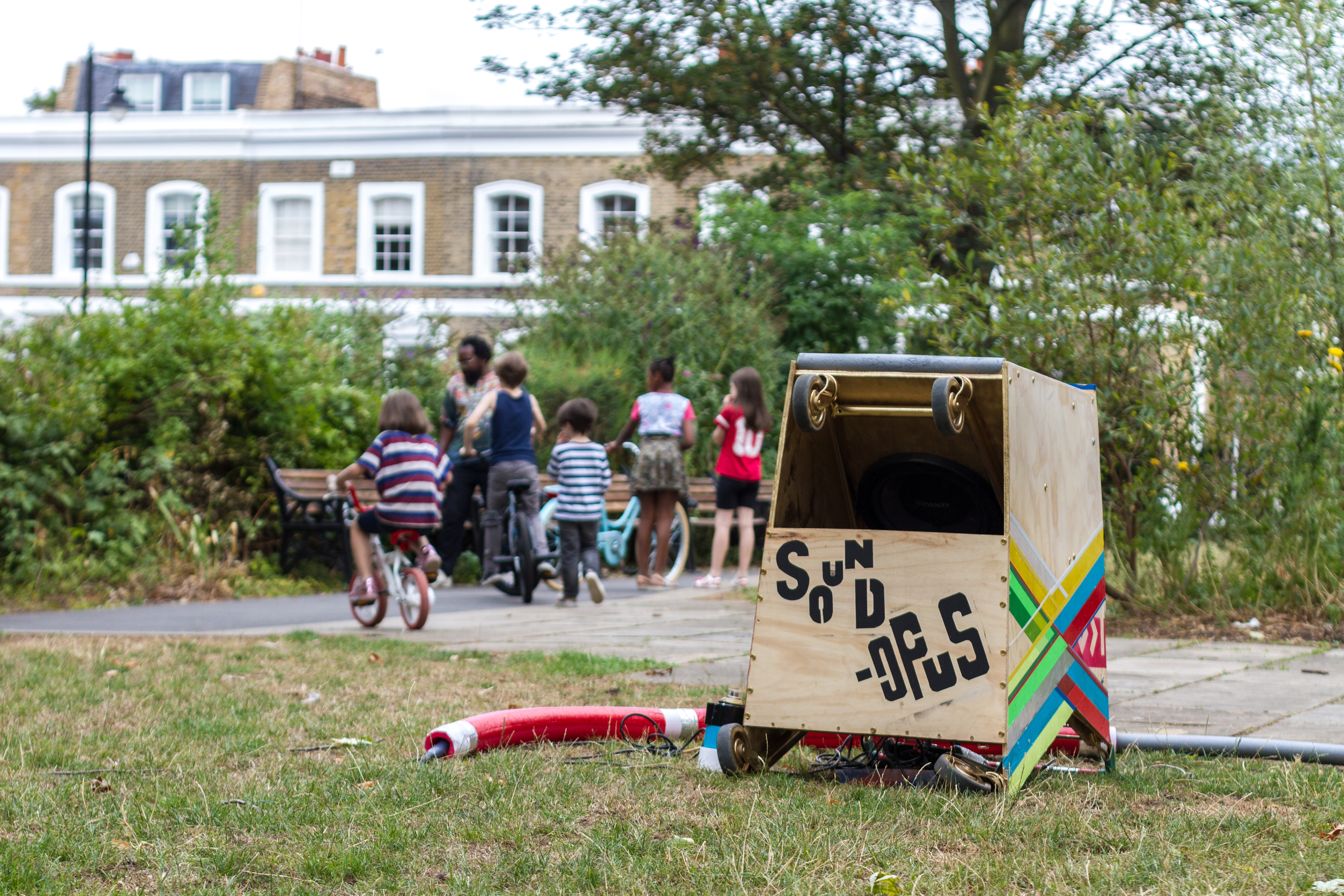 Sound-Opus-2017-2018
An art program, on, in, at, for, with & about Packington.

A sound piece composed of sounds from the Packington Estate What does Packington sound like? What does your fridge sound like? What do fish in the canal sound like?

Images by, Magda Fabianczyk, Anna Hart and Shepherd Manyika.

A play on Octopus.
Sound-Opus is a mobile recording sound system built on to a shopping trolley. After developing an obsession with trolleys which are left behind in the Peckham area, Shepherd Manyika imagined other uses that the trolley could have other than shopping. A response to an invite by AIR to take part in Packiton Manyika responded by building the sound sytem which recorded and documneted the sound of Parkinton estate.